THANK YOU FOR THE ORGASMS KEYCHAIN
Tired of not having anything nice enough for someone special? Get them something they will cherish forever with this unique personalized gift. Show them how much you care through thoughtful, meaningful gifts that are made just for them.
Bringing attention to the subtle details of everyday life is what Rostozzi Art Studio does best.
This keychain is perfect for the man or woman who enjoys pleasure in their life. Useful when looking for romance and headed out on adventures!
A simple gift that lasts through decades – this personalizing copper sentimental keychain may just be your next best buy!
At last, we all get what we need. It's time for us to be together and fulfill every fantasy. Thanks for all the orgasms Keychain by Rostozzi Art Studio! Customized with our name -or- something you'd like engraved and embellished on the key chain or "thanks for all the orgasms" this little object is perfect as a present or just to show your gratitude.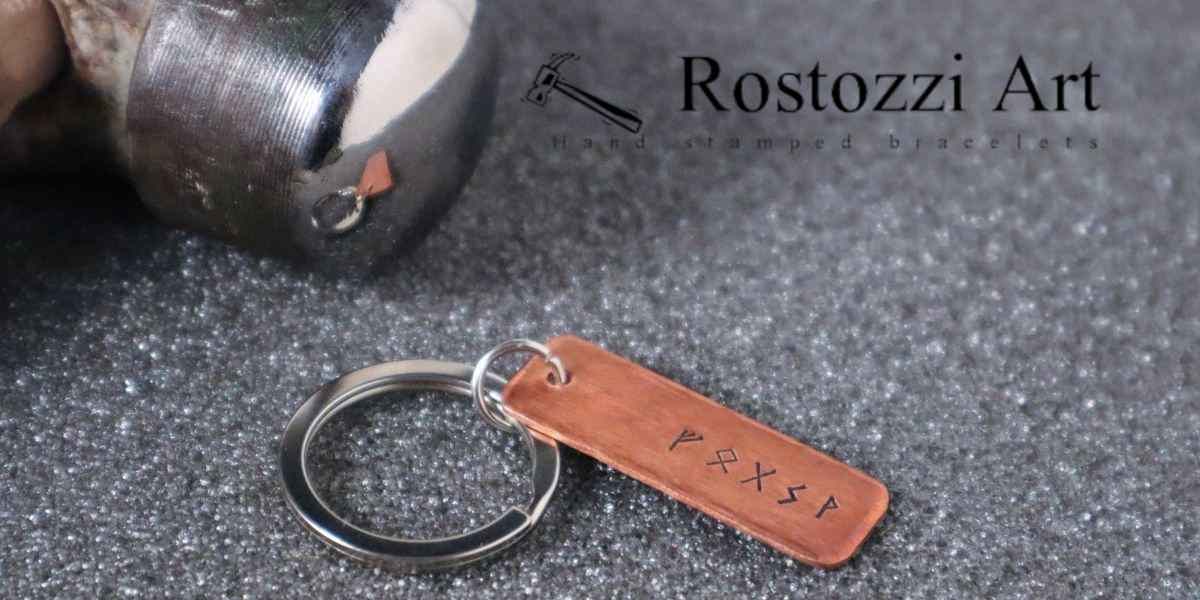 Made of quality thick copper that will darken over time, each piece is hand stamped. Sure to please anyone appreciative of luxury goods such as yourself, certainly enough reasons to treat her well; while giving thanks for good sex in one move!
Thank your partner for all the amazing orgasms with this creative keychain. Every gift like this is thoughtful and meaningful without being too serious or somber. Pair it up with something sweet and you'll have the perfect present for both men and women alike; we create these to last decades too!
Though the relationship may be over, you still love what he does for her. This keychain will keep your partner feeling appreciated morning, noon & night.
They say that dark copper is a way of living life to its fullest, and they are right! This stylish keychain makes an awesome present for any guy who appreciates art, design and fine craftsmanship. But more importantly? It celebrates all those little moments he has given you with glee!
Do orgasms have a theme? If you are looking for that one last gift to get your every skeptical male friend every time he'll ask, "Can you buy me anything?" then this is the present for them!
It's sturdy and handsome; it has an aesthetic sensibility; it doesn't scream sentimental. We tell our clients they can be part of the gifting process by writing in whatever inscription they like.
Time for a gift upgrade? Remember to thank your most important male with the Thanks for all the orgasms keychain from Rostozzi Art Studio. Our hand stamped copper tag is both sweet and sentimental by nature, enriching with noble copper color over time just like a good love story!
Thanks for all the orgasms Keychain, help to communicate how much someone is appreciated. Are you sentimental and love what will last decades? I am so glad you found this keychain. Grab em while they are hot!
This custom keychain features a hand stamped message of Thanks for all the orgasms on it with an accompanying washer.
With your own words; initials; dates; any heartfelt sentiment, you can order this keychain to be made in its raw form to gather meaning over time. The hand stamped design features an Laconic minimalist style for both men and women.