REMEMBRANCE LEATHER BRACELET
A personalized memorial gift that will last a long time, for mom or anyone you love. Gentle and minimalistic styled leather bracelet made with natural colored cowhide leather that is stamped, dyed, then carefully assembled together with heavy duty hardware. Extraordinary quality meets personalization in this uniquely product intended to remember someone dear to you for years.
This Custom remembrance leather bracelet by Rostozzi Art Studio is the perfect personalized sentimental jewelry that preserves memorable moments of life.
The laconic minimalist style can be worn for decades and can any inscription, dates, initials, name etc.
This bracelet is made from natural cowhide leather which I hand stamp and dye myself and are held together with heavy duty hardware. It is a unique accessory that exudes quality. This custom loss gift would make a great treasure from son or daughter to their mom, lifelong friend so she will always have them close to her heart…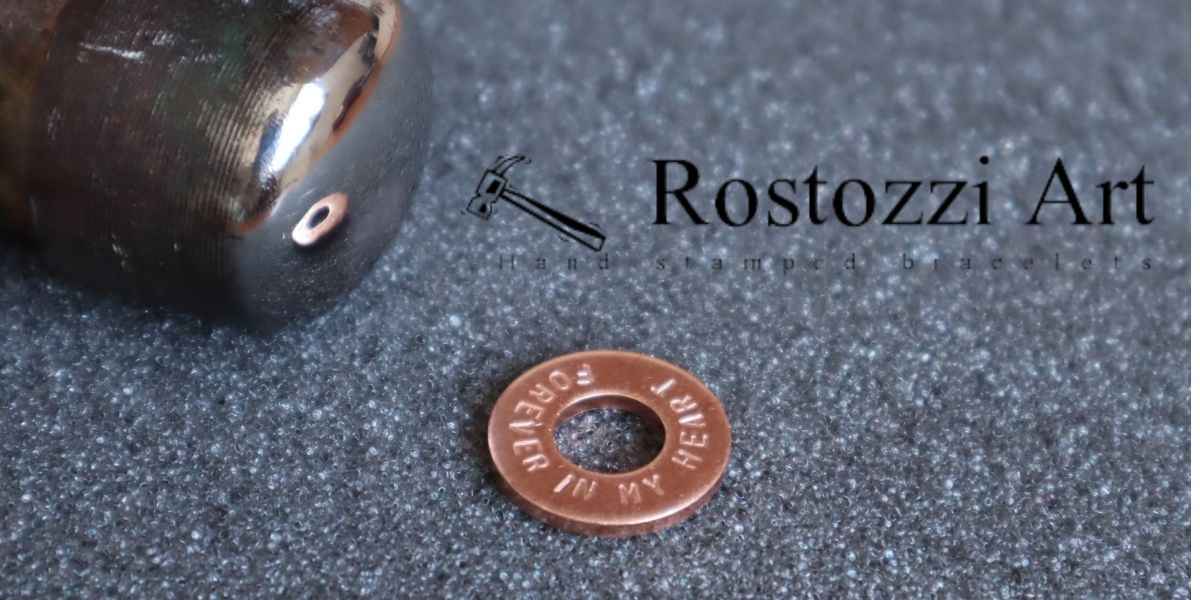 Our hand-made custom remembrance leather bracelets are the perfect gift for someone who just lost their loved one. These memories will never be forgotten, not by him or her and not by any of us. And with this bracelet, you get to carry your loved ones everywhere. You can wear it for decades, put all the information on there you want – initials, inscription… whatever feels right to remember them by.
Losing a loved one is difficult for so many reasons. Let Rostozzi Art Studio put our personal touch to this important occasion with custom leather bracelets in the beautiful and fashionable style that will suit your needs perfectly. These bracelets are perfect for men and women and make excellent gifts.
Have a dear loved one who's passed away and you wish to commemorate them? This beautiful hand stamped leather bracelet is the perfect answer. Impressively minimalistic, this handmade goods life memorial offers a lovely way to never forget those we might have lost too soon. The natural cowhide leather is dyed by hand making it truly unique. Even after decades of wearing it day in and day out, each piece will still be as timeless as the moment it was first created. Give this piece of our heart an enduring place on yours today!