PET REMEMBRANCE BRACELET FOR MEN AND WOMEN
A simple but beautiful way of mourning, for when words are not enough. Whether worn by child or adult, this is a sturdy bracelet that can last for decades and bear many memories over time with just one look down at the engraved name or puppy paw print. Noble Copper darkens over time, but can be easily polished – which means that it will never outlive your love! Keep their memory close and cherish every moment after all these years have come and gone. You'll find this for men for and women.
When we were designing this copper bracelet, there was one thing in mind – comfort and sentimentality.
Whether you're looking for the perfect gift for someone who has lost their dog or cat, or love animals but don't want to replace them we have the perfect accessory: the Pet Remembrance Bracelet by Rostozzi Art Studio. The richness of this enduring treasure is only matched by it's simplicity; you can add text like 'Hazel' with a heart to any one side of this pet remembrance bracelet – when people notice it on your wrist, they'll know that there was something special waiting at home just for you.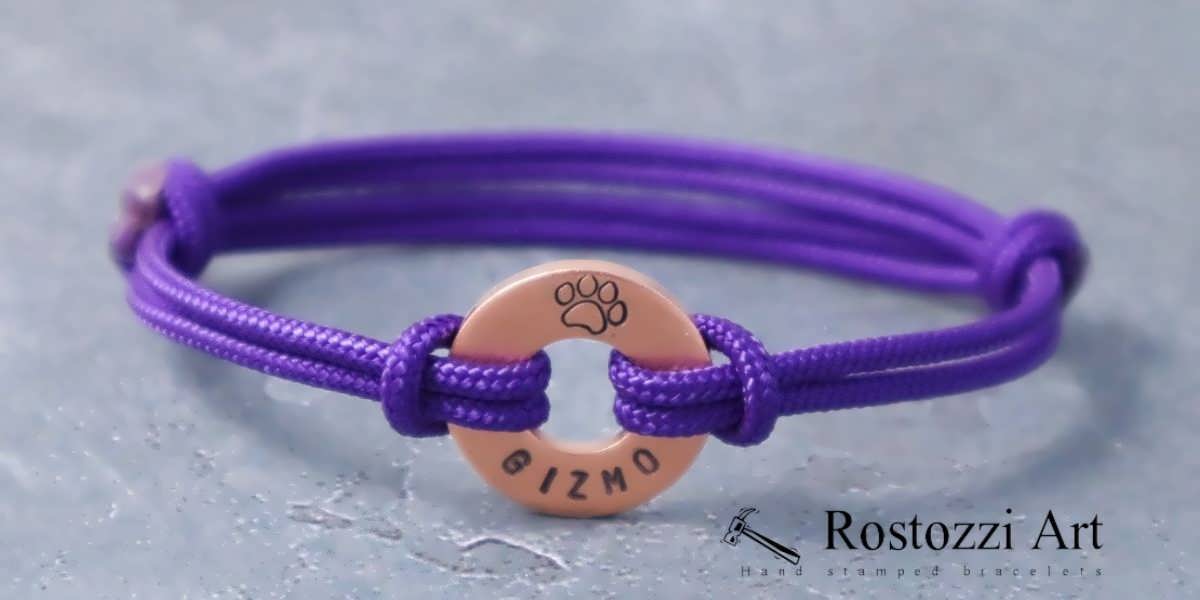 Every day is a day of mourning for those who have lost their pet, but it doesn't stop with one memorial. Now you can keep them close always by wearing the pawsprint they left on your heart! This personalized bracelet is perfect as an intimate and sentimental pet remembrance gift or just something for yourself.
The laconic, minimalist style of our Pet Remembrance Bracelet will ensure your puppy's memory can stay close to your heart. This unique bracelet features the ability to put the text you want on one or both sides, it can be worn any time – day or night! We've found that people like to wear their pet memorabilia around during special holidays because their memories are always with them, but many don't know how much more sentimental this piece becomes when also wearing it year round. One last thing worth mentioning about this design is that copper darkens over time which adds an incredible amount of depth and meaning for those who receive it as a present.
Many customers tell us they believe in the power of commemorating their departed loved
Use our pet remembrance bracelet to commemorate your favorite companion. Pet owners who have lost an animal can get this beautiful, enduring piece to remember their loved ones for many years to come.