PERSONALIZED KEYCHAIN FOR DAD
Personalized Dad Keychain by Rostozzi Art Studio is a stylish keychain engraved with any name to celebrate your much-loved, truculent Father. What better way to add a little sentimentality and personality than owning something that was made especially for you? This keychain weaves an important emotional connection between the child and the dad while leaving room for growth and change; it can be worn for decades and remains elegantly classic. It's the small things like this that people will appreciate when they receive them – or know how much thought went into giving such thoughtful gifts!
In addition to looking great, this keychain will last him for decades until it becomes a family treasure passed down from generation to generation. What better way to accomplish both. Show him how much you care by giving him something lasting that will last forever.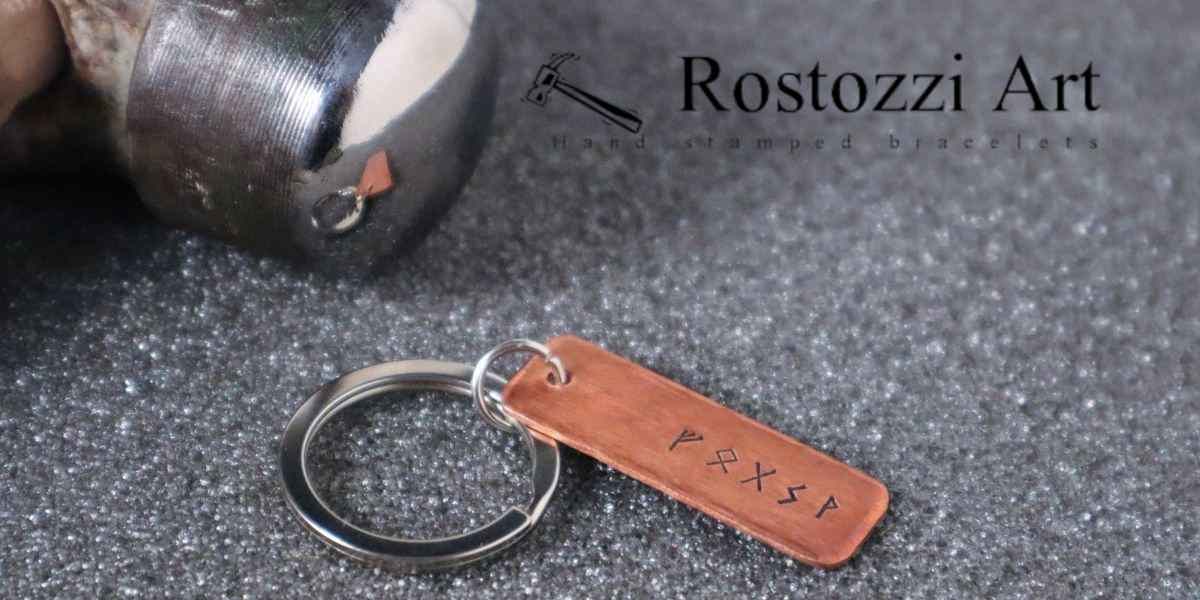 We value thing detail which is what makes our items timeless pieces of art; they can be worn for decades and vintage-looked after only a few months with love and care from its owner.
This keychain grows more beautiful over time, and will mean the world to you every single day!
A copper keychain is a chic and meaningful way to remember the day that became your dad. Personalized Dad Keychain by Rostozzi Art Studio. Made from polished copper, this hand stamped keychain will hold one or two washers with each name of your children after they are born. Whether it is for Father's Day or Birthday, children's names on a personalized token cannot be beaten as a thoughtful gift idea. With designer charm and finely crafted attention to detail, our Copper Personalized Keychains can be an unparalleled present for any new dad in the family!
The Personalized Dad Keychain by Rostozzi Art Studio is a cute and thoughtful idea for Father's Day, or for individual recognition during an important occasion like Fatherhood Day.
A Personalized Dad Keychain from Rostozzi Art Studio is a perfect Father's Day gift.
This keychain is made of thick copper and will darken over time, making it a truly sentimental piece.
You can add your own personalized text to the keychain, such as the DATE when he became a dad or any other words.
A personalized dad keychain with an inscription of "Dad" followed by the year the new dad became a father. Ideal for Father's Day or Dad's birthday, this is a sentimental gift that will be cherished for years to come!
Don't let another Father's Day go by without seeing your favorite guy on his own Personalized Copper Sentimental Keychain! This masculine but elegant keychain comes in 3 lines of engraving- only date needed rather than making someone guess what you want him to know 🙂
It's clear the father is important. It's one of the most treasured gifts you can give: our Personalized Dad Keychain by Rostozzi Art Studio. Give him something valuable that would last forever on Father's Day or any occasion worth celebrating, with our personalized copper sentimental keychains customized.