CUSTOM PROTECTION BRACELET
The Mens Protection bracelets by Rostozzi Art Studio doubles the power of this ancient inscription for protection with runes and a red string. Make your own unique message on the back.
Stay safe all year around during this time of Ragnarok (the end times as humans know it) with this protective tool so simply worn as a band around the wrist.
Every man needs to make sure they stay safe; no matter how many "Stranger Danger" posters you've seen, it is always wise to be prepared. You never know when dangers may strike, or what lurks in the shadows. With our Mens Protection Bracelet by Rostozzi Art Studio, you'll never have to worry about your safety again; because this little piece of serenity will keep the evil spirits away with its Nordic Runes carved into the copper washer on a very strong nylon cord that is hand stitched and adjustable for any size wrist! The bracelet can also be inscribed on the back should any sort of magic symbols be desired.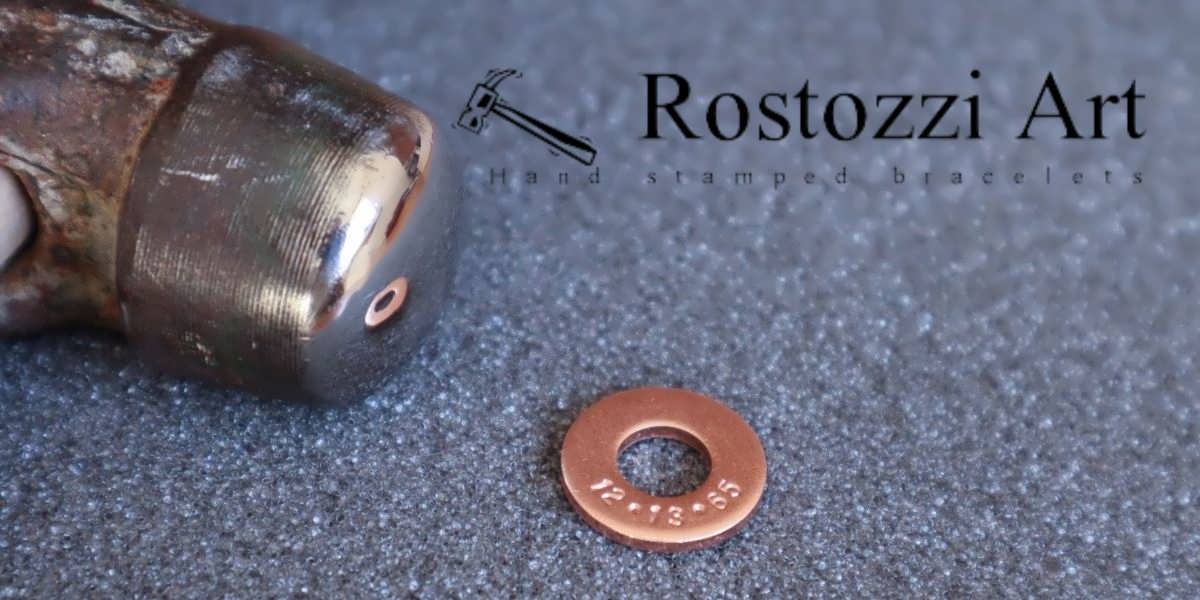 Protect your body from any kind of maleficence with Protection Bracelet. Its ancient meaning comes from the Viking lore meaning "protection or shield." The bracelet is very strong, has a thick copper washer on a durable nylon cord that adjusts to any wrist size, and can be adjusted in circumference too. It's handmade by Rostozzi Art Studio who always make quality designs in their trademark laconic minimalist style.
This unisex copper bracelet is hand stamped with the inscription of your choice and made by Rostozzi Art Studio. Dedicated to the protection of our men and women, this fashion forward accessory includes an original unisex design which reflects both Lancashire Art Studio's drive to innovate but also deep respect for Nordic heritage. This Men Protection Bracelet by Rostozzi Art Studio is a product you should not disregard as it will serve its purpose in protecting those you love from harm or danger – a perfectly Finnish gift idea!
The Mens Protection Bracelet by Rostozzi Art Studio is a thick copper washer on a very strong nylon cord. The customer can choose an inscription and customize the bracelet, or decide to keep it laconic and minimalist with no inscription. This durable jewelry stands up to wear for decades. It comes with an adjustable size that fits most men and women – you can even resize it as needed!
You deserve protection, but you also want to look good.
This is where the Mens Protection Bracelet by Rostozzi Art Studio comes in! This stylish copper bracelet has a string of Viking runes hammered on it and can be customized with any inscription on the back. For extra protection against those who wish you harm – whether at work or play, they won't succeed as long as this bracelet is close-by. It's not just practical–it's really cool!
This Mens Protection bracelet is a unique and original handmade piece with copper washer hand stamping, inspired by old Norse magic symbols. It is a perfect gift for a man or a woman who wants to improve their protection against evil forces! This beautiful bangle is adjustable in size – you can choose the color of the garment cord. You can also personalize it your desired inscription on the back. The protective power has been spelled into its Vikings runes of protection.
Do not wait longer: put this bracelet on today!
Mens Protection Bracelet by Rostozzi Art Studio is a Viking-themed copper bracelet. This minimalistic, masculine accessory has the power to protect your loved one from "harm and all other evils. It can be customized with an inscription on the back, according to your wishes. The copper darkens naturally over time but can easily be polished as needed."
Carry protection with you at all times in this Protection bracelet by Rostozzi Art Studio. The copper washer, hand stamped on a strong nylon cord, is customizable with any inscription, dates, initials or name, and looks beautiful when engraved. The darkening of the copper can be easily polished off over time and it will last for many decades. This product can be worn by men and women!
This piece has Odin runes written on it which give protection against magic spells. If you're looking to find a symbolic way to protect yourself and your loved ones from those who would destroy us just because we are different then this might be the perfect accessory for you!
There are many methods of magic and sometimes all it takes to keep someone safe is a little piece of metal. This protection bracelet by Rostozzi Art Studio has majestic runes that will slow down anyone with evil intent, who might use magic infested words to harm you. The help yourself stay grounded and protected with Odin's runes. And best of all, the bracelet can also store energy. Plus, this copper washer will darken over time like an old soul who lives life day in and day out fighting hard.
This is a stylish, affordable bracelet that was hand designed by Rostozzi Art. It can be worn for decades and readjusted to fit your arm size. But, here is something that makes it special: we have Runes Protective Sign! They are so powerful!
With the Protection Bracelet by Rostozzi Art, you can shield yourself and loved ones from harm. Handmade from high-quality natural materials, this bracelet will last for decades and provide many years of protection.
Add a personal message or an inscription, date etc and this gift will be perfect no matter what occasion it is given at: wedding anniversary present, birthday present for your friend that likes tattoos … anything!
Made from high quality materials and tons of love and care by people in our workshop who hand stamp each letter into the copper. The bracelet is adjustable to fit most wrists (you choose the color of the cord) and will last through multiple decades so there's never an expiration date on protection.
Protection bracelets are great gifts.
You'll never have to worry about being unprotected and vulnerable again with this beautiful piece of personalized jewelry with deep meaning!