IN LOVING MEMORY LEATHER BRACELET
Our In loving memory leather bracelet is handmade and hand stamped with delicate laconic minimalist style that can be worn for decades. Our leather bracelets are made of natural cowhide leather that I hand stamp and dye myself, which produces a look uniquely on each piece. The cuff is secured by hardware to last for years to come. It preserves memorable moments of life; remember those who've left us too soon.
This hand-made and personalized leather bracelet will hold your memories close to your heart.
The leather bracelet is made of natural cowhide that has been dyed and punched by Rostozzi Art Studio; it is finished with metal hardware for a sturdy, reliable product. What better way to preserve the memories from one of life's most treasured periods than this personalized jewellery? These bracelets are perfect gifts for loss because they allow us precious time with loved ones in future days when grief overwhelms us once more.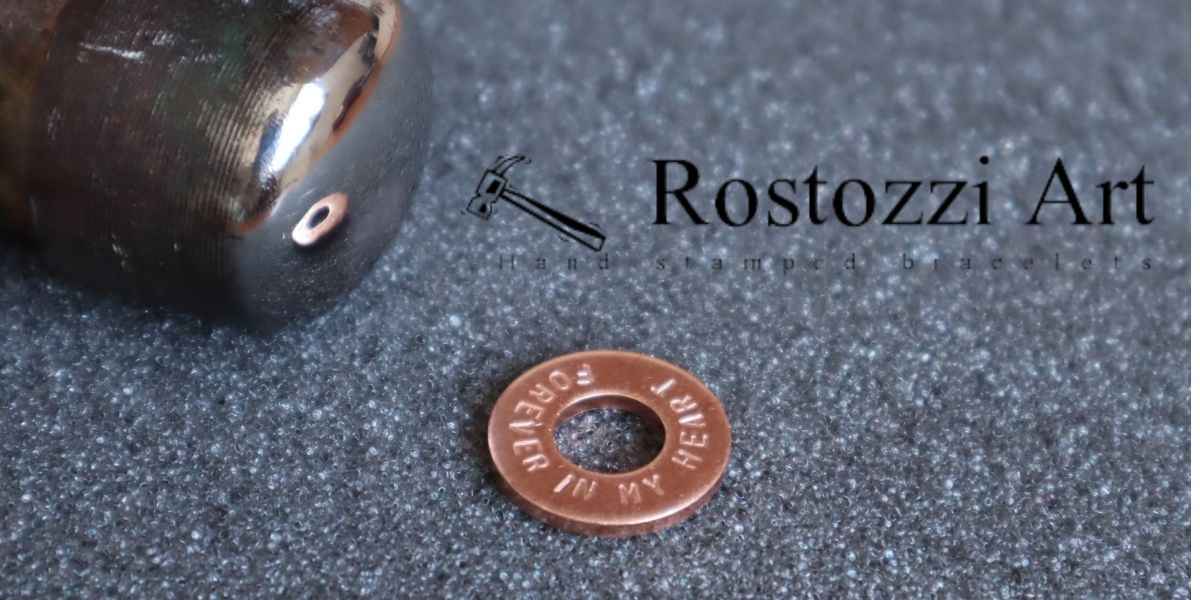 This is a leather bracelet with an inscription In loving memory. It's made from natural cowhide that I hand dye myself and then stamped by hand with laconic minimalist style combined with fine attention to detail. Wear this for decades if you like it tightened up when worn they last just as long. It makes for lovely personalized sentimental jewelry that lasts! This can also serve as a memorial gift, perfect for remembering time spent together or remember someone who has experienced loss due to passing away. A great way to preserve memorable moments in life so they never forget they will always be cared about after their days are gone.
Beautifully minimalist In loving memory leather bracelet by Rostozzi Art Studio. This piece can be personalized with any inscription, date, initial or name for shirts years of sentimental memories to come. Cowhide leather hand stamped and dyed by craftsman herself. For men and women in a timeless style that will last a lifetime with the perfect educational gift for someone in mourning.
This precious and personal way to remember the one you love while at your most painful times will be sure to provide soothing necessity. Say goodnight to pain and sleep well with memories that sing sweet lullabies of happier days. The softness of this leather bracelet, combined with its delicate floral patterns, whispers endless reassurances– help's on the way for each mental battle fought. Wear it tight around your wrist or carry it close in a pocket; wherever you go she'll never leave your side again!
Through these simple reminders we find a freedom from pain that brings us back alive again: a life preserved in heartful memory if not in flesh and blood forevermore. Each piece is lovingly handmade by me.