CUSTOM GUARDIAN ANGEL BRACELET
"Having a guardian angel by your side is comforting and sometimes necessary. It can be worn everyday and for years into the future."
The adjustable size makes it an easy fit for any wrist, either man or woman.
With a guardian angel by your side to protect you from harm, capture those moments of life that have made you who you are.
This bracelet will be a constant reminder that the world is not as dark as it may seem.
Our dead parents are our guardian angels.
A great gift for any occasion and a sentimental piece of jewelry, the Guardian angel bracelet is available in personalized designs with "Mom my Angel" or "Dad my Angel." Made out of durable copper and strong nylon cord, its adjustable size makes it easy to wear. Carry this Laconic minimalist bold design til your friends notice that you're wearing an authentic Rostozzi Art Studio creation.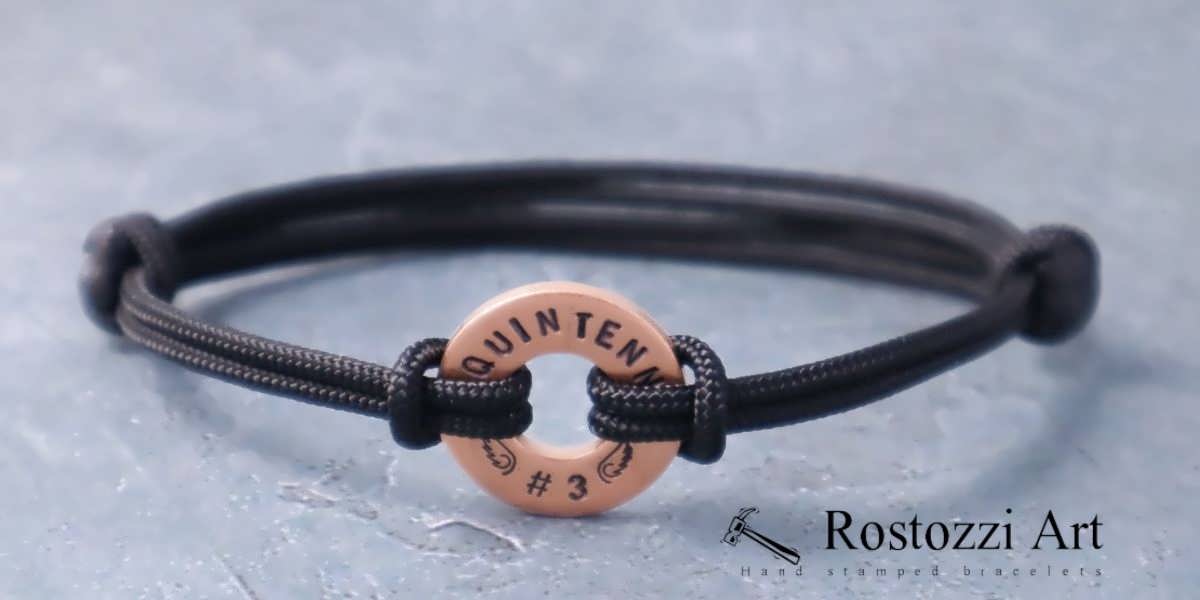 A washer of thick copper on a very strong nylon cord in your favorite color with one side hand stamped text will always be an inspiration no matter who's wearing it. It is convenient, stylish, well known minimalist style that can last for decades if taken care of properly. This special bracelet has the unmistakable look of Rostozzi Art Studio originality designed with love by our craftsman in mind.
This hand-stamped copper bracelet is a key to your guardian angel. Whether worn by men or women, this piece will be a lasting symbol of love and hope etched into your heart by copper's coloring—just as if from an angel's wings
This will help you remember your loved ones. Commemorate the life-defining moments, important memories shared between family and friends, or symbolize a time when hope was all somebody had to cling to.
Take hold of your future or honor someone special with this beautiful piece made to measure just for you!
Thank you for being my guardian angel!