FOREVER IN MY HEART LEATHER BRACELET
Forever in my heart leather bracelet by Rostozzi Art Studio is a piece that will last for years to come. They are handmade so each one may have its own uniqueness. Each personalized forever in my heart leather bracelet can be written with any inscription, dates, initials or name etc. This minimalist looking jewelry item has an easy-to-wear lace style making it ideal for men and women of all ages to wear this product year round with anything from denim jeans to elegant dress clothes – you could even wear them as charm bracelets!
The benefits are everlasting because the metal holds pieces together well into old age without breaking which means they can preserve memorable moments of life.
You'll never forget your loved ones once they're gone. They're always in your heart, but you can wear them like a reminder on your wrist with Forever in my Heart Leather Bracelet.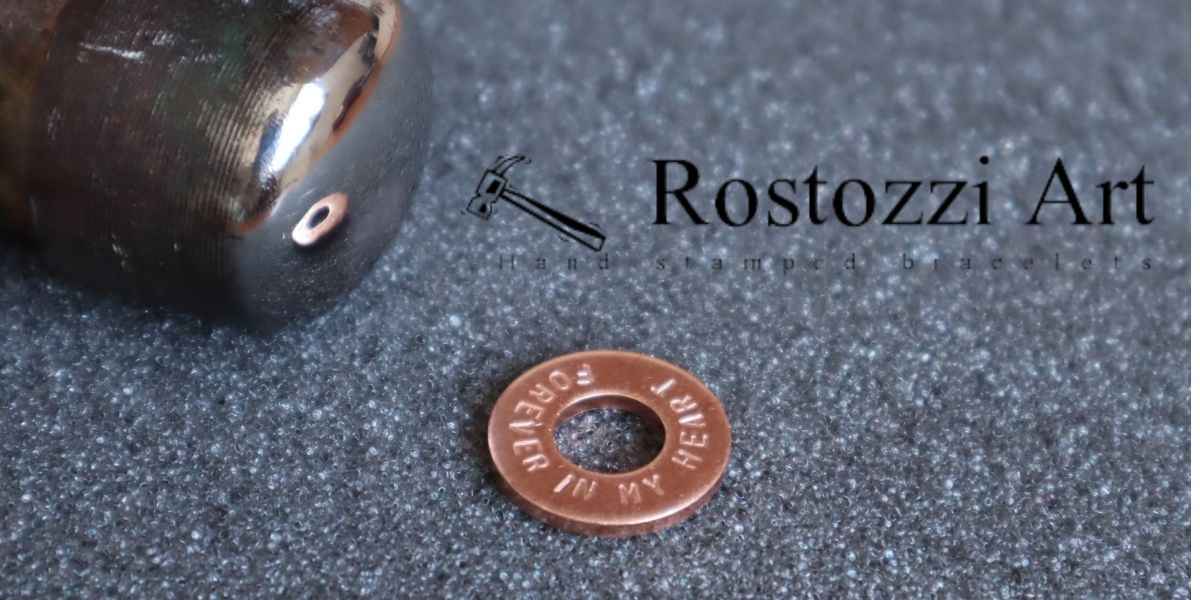 Personalize this bracelet to match the unique size and details of the person who means so much to you. Wear it for decades to subtly commemorate each happy moment spent with them–whether writing memories on one side or simply wearing it as an engraving on both sides. Manufacturing by hand, there are no two bracelets that are exactly alike–uniqueness lets you hold onto their love just that little bit longer.
Unique, personalized for yourself or loved one;
Triumphant affirmation that the love will never stop;
Started with our hand stamped metal tools and finished with dye I dye myself using natural oils and dyes which provide vivid colors (and smells);
We hope you treasure your Forever in my heart leather bracelet as long as friendships last.
Created for women looking for a chic, one-of-a-kind gift to give their man or themselves. The bracelet is made of 100% natural cowhide leather that are dyed and stamped by hand. This versatile piece can be worn on either wrist with whichever inscription you prefer – either "Forever in my Heart" or the name, date, initials etc., it's up to you! Made from leather so it will last years longer than other comparable bracelets out there.
A personalized creation made just for you because life should always be cherished even when it gets tough.
It's never too soon to tell someone you love them. Express your eternal love with our Classic Forever in my heart leather bracelet by Rostozzi Art Studio, which is made of natural cowhide leather that I hand stamp and dye myself.
We also offer customized bracelets where you can choose the inscription, dates, initials or name engraved on one or both sides to suit any style preferences- for either men or women. This bracelet can be worn for decades as a treasured accessory because it is long lasting, yet lightweight so not bothersome to wear every day. Preserve memorable moments of life with Forever in my heart leather bracelet from Rostozzi Art Studio!