FATHERS DAY LEATHER BRACELET
Perfect for fathers (or mothers) who don't like flashy jewelry, but still want to express their love through something meaningful; anyone can wear it!
This personalized father's day leather bracelet will last your loved one indefinitely–a wonderful heirloom piece they'll treasure forever. With its understated elegance and simplicity, it can be paired with anything in their.
Personalized Father's Day Leather Bracelet from Rostozzi Art Studio is a unique gift for your fathers or family members.
This bracelet has been carefully crafted from high quality materials, so it will last for many years to come. The hand stamping technique makes each design distinctively different from the other.
The Laconic minimalist style of the Personalized Fathers Day Leather Bracelet by Rostozzi Art Studio can be worn by men and women while honoring dad on his first father's day occasion with a meaningful custom message.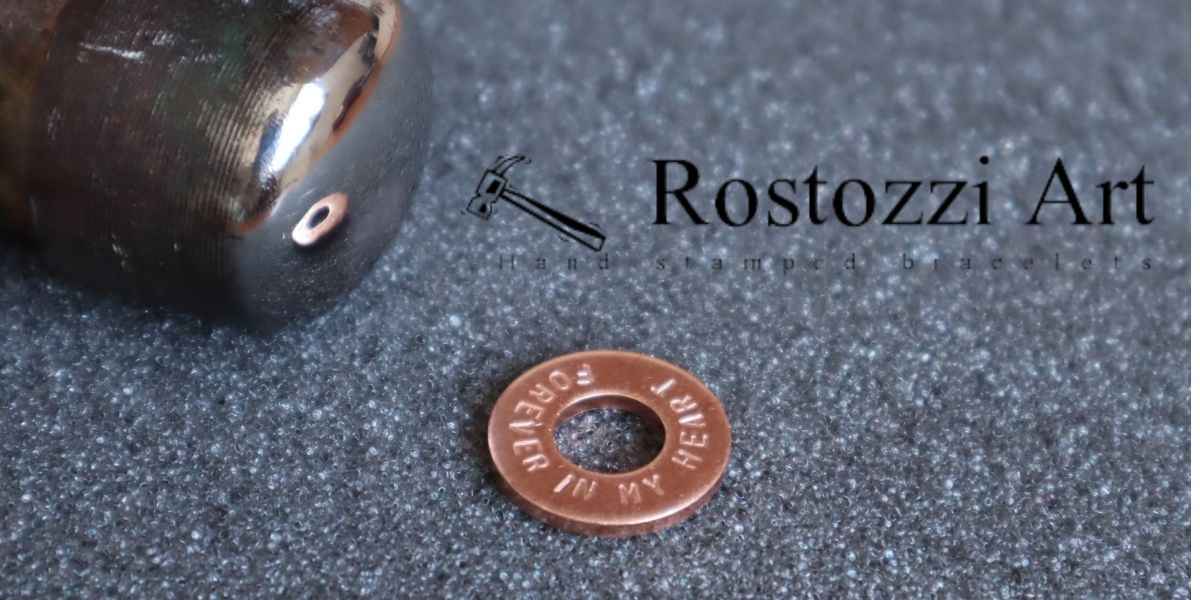 Let your Dad know just how much he means to you with this hand stamped leather bracelet! It's the perfect gift for the man who has everything. If your dad enjoys personalized gifts, then he'll treasure it all his days. Just pick a saying or date that is special to him and personalize this piece of art on either side of the leather band! I've got places where initials can be carved out so you could even give one as an anniversary present, congratulatory message, 2nd Fathers Day Gift or Birthday Gift. The unique design makes these bracelets something simple to wear for many years while being sentimentally significant!
Makes a very touching Fathers Day gift.
Show your dad how much you care with this personalized Father's Day leather bracelet.
We create something simple and touching to be worn for decades. Handmade by an artisan who has been making, they are made of natural cowhide leather that I hand stamp and dye myself and are held together with heavy duty hardware.
This is the perfect gift for Father's Day- any inscription on one side – you can have his name (or someone else's) date it if he doesn't want to wear it right away or make him a promise like "I will always love daddy".
Our personalized Fathers Day leather bracelet by Rostozzi Art Studio is the perfect gift for Father. It's made of natural cowhide leather and hand stamped and dyed myself to make it a high-quality product that we know you'll love; we think about your special day and how you want this to be personal and laconic, minimalist style. We offer the option for people on both sides of the bracelet with any inscription, date, initials or name of your choosing which can last many years down the road. This is our commission of excellent quality; by giving someone such an incredible handcrafted work as a present they can wear throughout their life time you're putting into emphasis how much thought was put into making them happy every single day!
A gift for the man who has everything, this personalized leather bracelet is a perfect way to celebrate any special occasion. Whether it's marking the first Father's Day or honoring an anniversary, our expertly crafted pieces can stand out on their own or be customized with personal messages.