DRIVE SAFE KEYCHAIN FOR BOYFRIEND
A keyring for your boyfriend that is sentimental, creative, and personalized. A keychain made of solid copper. It can attach to any keys or hang off bags.
The Drive Safe Keychain is a unique and thoughtful gift idea for your boyfriend, sister/brother, fathers or moms. Your special someone will love the keyring to celebrate their good sense of judgement in operating motor vehicles! If you need a great heartfelt personalised present this could be the one.
Keep your boyfriend safe with this hand stamped keychain – customize it with any words and dates so he always remembers how much you care.
There's nothing like a little sentiment before you take to the road. A great gift for any occasion, we proudly make our products in Rostozzi Art Studio!
Accessorizing your keys with a keychain is one of the best ways to personalize and remember all of the moments in life. Why not get for someone you love? But instead of worrying about finding some boring, generic piece that will be tossed around and forgotten for good, we were thinking: Why not do something worth remembering like having their name engraved on its surface? The customizable Drive safe Keychain for Boyfriend can be used as both a keychain and an accessory.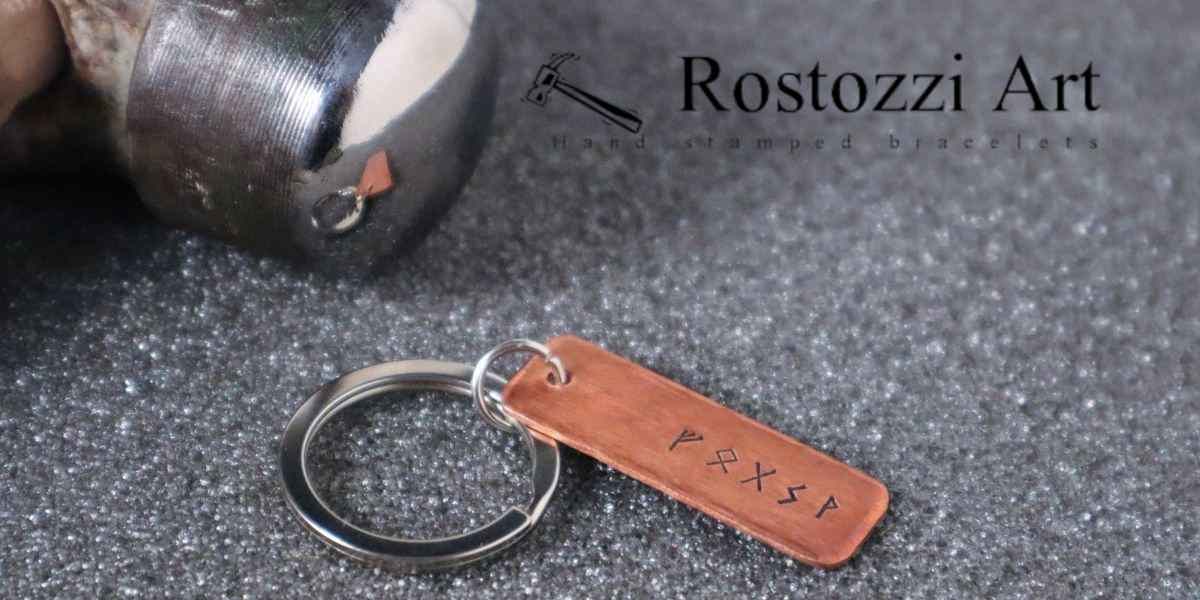 We're sure it'll make them feel amazing getting such a meaningful present from you! You can add anything else on there too – dates, initials, messages- anything really! This way they know without any doubt who exactly made this special gift. This is special new driver gift.
We have always loved customizing gifts that are sentimental for years, but when we create the Drive safe Keychain, not only did it show our love for personalized items, but also showed our talent in working with copper to create pieces that are unique and special. Your someone special needs this keychain to remind them of your love while they drive out on adventures. You can add a small washer with any sentence you want so they'll know how much you care about them every time when their keys jingle together.
This is the ultimate keychain for any man who loves to drive. We all know how dangerous it can be on the road, so show your love with these reminders of "Drive safe". It's small and unobtrusive – always there on his keys to remind him! You can also choose what you'd like the text to say…just type in what you want onto our page! The keychain can represent something that means a lot of importance to both of you like your anniversary day (ex: 4 May) or an inside joke between you & them (ex: Dad).
Products of Rostozzi Art Studio are wonderfully sentimental.
Woman looking to buy a gift for her boyfriend. She is searching for an affordable, meaningful way to say "I love you" and 'drive safe'. This keychain looks dashing with any inscription- initials or dates- with Rostozzi Art Studio's Laconic minimalist style that will darken over time, becoming wonderfully distinguished; person with this product will always be reminding their loved one how heartfelt their words alone can be when they're driving far away.