DRIVE SAFE KEYCHAIN FOR MEN AND WOMEN
Guys, show your girls how much they mean to you with this Drive safe I Love You Keychain. Our hand stamped keychains are a great sentimental gift or personalized present for men and women. The keychain says "Be safe, I love you" in a personal sentiment that shows-in a subtle yet significant way-the depth of your feeling for them. Comes with one copper tag and washer in the letters of your choice engraved on it.
Keep up to date with important events–Anniversary, Wedding Date! Express romantic emotions through these gorgeous custom made heartfelt handmade personalised gifts full of personality. These products from Rostozzi Art Studio will be cherished for many years.
The keychain darkens over time and it may become your best accessory now and forever. We create simple yet touching items for those appreciative of good design and quality craftsman ship like our Drive safe I Love You Keychain.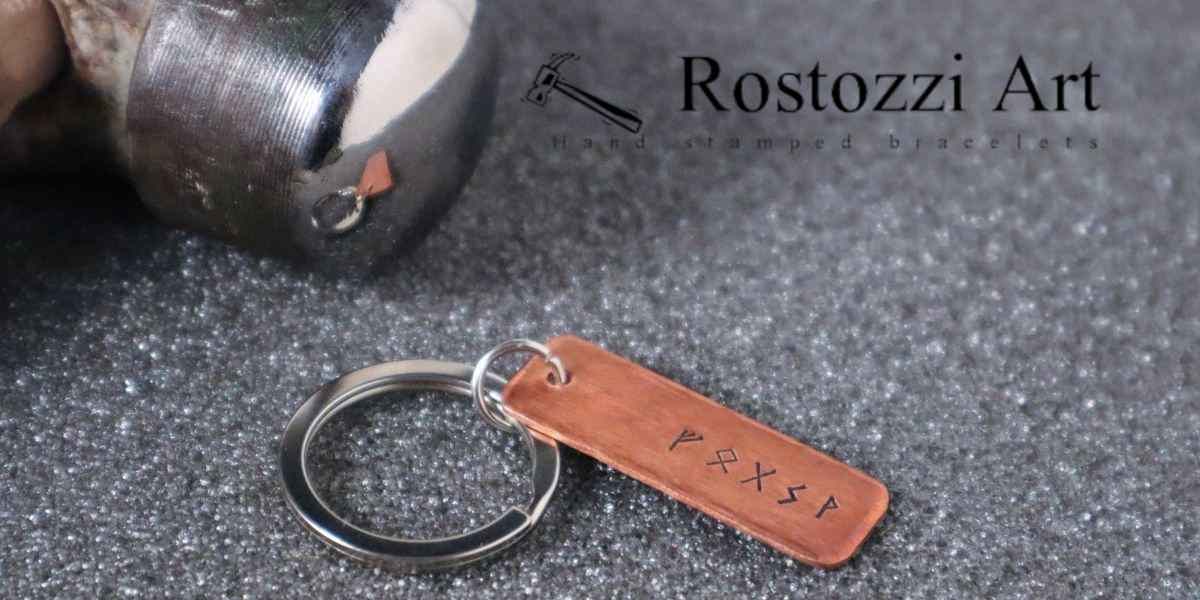 The customizable keychain tag "Drive Safe I Love You" is a great gift for your family and friends. The perfect present for him or her. Wear it on your key ring everyday to remind you to drive safe and get home at the end of the day safe from harm. It is an inspirational date night gift or stocking stuffer for this holiday season!
A little Keychain is a perfect little accessory for those who travel on foot. It will help you to stay safe and think about someone special whose care helps protect her. The keychain is made of thick copper, so it will last as long as the love attached to it lasts.
Cut the tension of every day with a thoughtful sentiment. You are loved! Be safe.
You can't live without your car keys, even if you're only going to be out for an hour or two- not if they hold onto everything else in your life…your house key, driver's license, ID cards. That's why this cool safety reminder is perfect as stocking stuffer or small gift for any woman on your list. We think something hopeful and encouraging speaks volumes: "Drive Safe! I love you."
We believe that love is special, so are keychains! You can create a personalized sentimental keychain for yourself or the person you love. We hand stamp "Drive safe, I Love You".
You love to tell your loved one "Drive safe, I love you" but don't want them to lose the message in the sea of text messages. Now you can say exactly what's on your mind with my keychain. This Keychain is for those who love a subtle and thoughtful gift that lasts a lifetime and beyond.
The naturally darkening noble copper patina will last as long as that feeling! There's not many feelings like knowing our loved one is safe especially when they're away from us during such perilous times.
Personalized sentiment comes alive in this durable product made well, so it lasts decades long.