When it comes to leather for a man, we're not talking just any product or accessory. We're talking classy and masculine pieces that are uniquely his own. The Personalized Dad Leather Bracelet by Rostozzi Art Studio can be the perfect gift for your father or husband on Father's day, Christmas, Valentine's Day, anniversaries – even if you don't celebrate one of those occasions!
This bracelet is designed with natural cowhide stamped out to perfection by hand and securely maintained together by heavy duty hardware – each piece handmade and unique in their design!
My dad doesn't need another tie; he needs his own personalized bracelet!
People say we make the best gifts for men. And we think so too! Sure, you could just buy a box of chocolates or an expensive designer belt to show them how much they really mean to you but what about wearing their name around your wrist?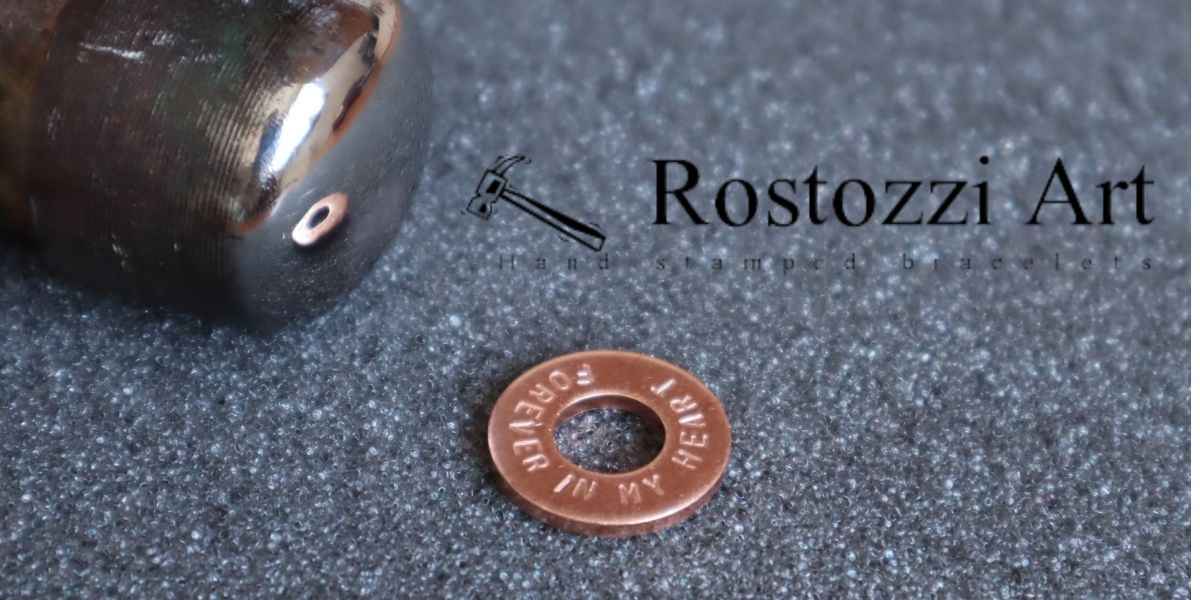 Our handmade and hand stamped leather bracelet is classy enough to satisfy the man who has everything yet comfortable enough that he won't even know it's there. This simple gift will remind him that no matter where life leads him in the future, as long as he's got family…he's home.
Dad is going to love this bracelet. I designed it with a custom leather and hand stamp the name of your choice for an extra personal touch. Why not give Dad what he really wants: his favorite drink, 2 tickets to see his favorite team on their next home game, and of course remind him that you're thinking about him all year long with this one-of-a-kind gift?
Dad leather bracelet is the perfect go to gift that any woman can give her father, grandfather or man in their life. Have you ever had one of those dads who is hard to buy for? Give him this beautiful leather bracelet with a personalized name on it -because he deserves something special just because! It's high quality and each piece is unique-made from natural cowideather.