BEAUTIFUL CUSTOM NAME KEYCHAIN
This beautiful custom name keychain is perfect for the man in your life, a gift, or a present! Choose from either copper that darkens over time but can be easily polished. You'll love to wear this favorite accessory for decades and it will make an awesome statement about your style! Lightweight, durable, stylish with gorgeous hand stamping technique and a personalized touch! A great gift idea!
Give as gifts to loyal customers on their birthdays & other milestones. These are not sold in stores so you only get these here online.
This fashionable accessory will stand up against wear and tear- we guarantee that it can be worn for many decades!
You're going to love this custom name keychain for men. This is a great gift for special occasions, or if you just want that something-special created just for them.
Taste exclusivity without limits-edifying touch copper!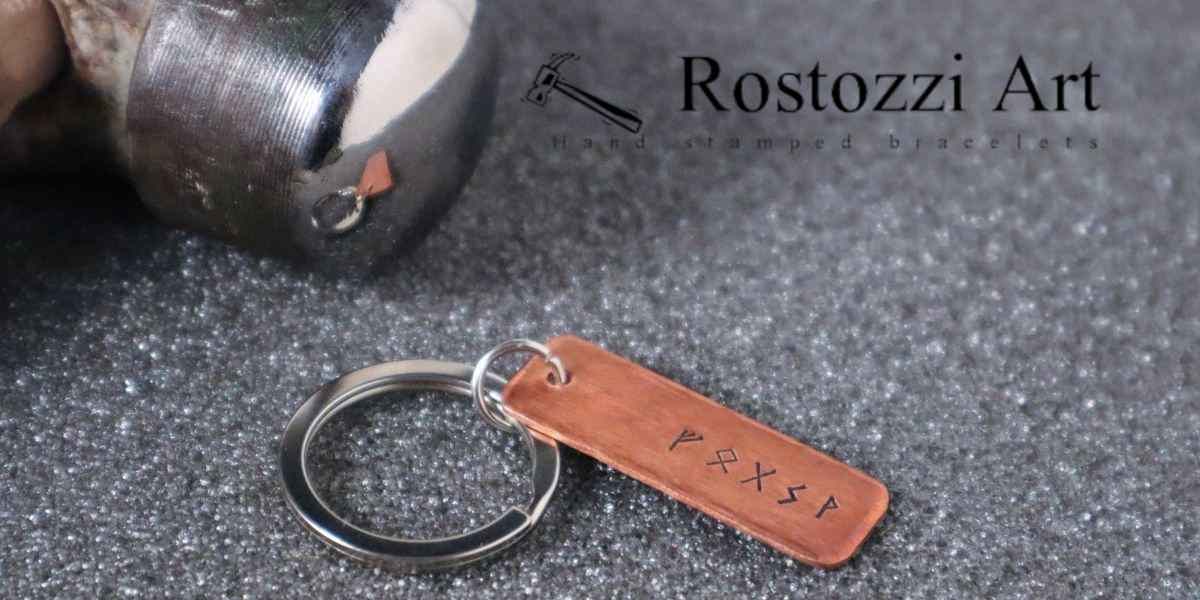 A traditional old-world craftsmanship with contemporary design, this keychain is an iconic reminder of your love. Our key chains are hand stamped to order in copper.
Engraved copper sentimental keychains make thoughtful gifts that will stand out as timeless keepsakes for years to come; perfect for men and women alike who appreciate the warmth and sentimentality of handmade personal touches at home!
Customized name keychain with a washer that is hand stamped for a creative, thoughtful gift. A thick copper tag engraved with the name of the child or any other person who you want to remember from time to time. Thick and heavy, this will age over time but can also be polished rather easily!
Is your Dad a rugged outdoorsman who could survive anything? Let him know how much he be loved by purchasing this Personalized Copper keychain that says 'Dad'. It's the perfect personalized gift for Dad!
This one's for you. Customize your own copper keychain with our exclusive hammered textured tag and any message to be worn proudly by man or woman, young or old. Headed out for a night on the town? Caught up in an emergency situation? Simply running through life day-to-day? No matter what your personal mission is, this highly token of love will be there for you every step of the way.
This is a custom name keychain for men and women. A great gift that they will always treasure.
For any occasion:
birthday, anniversary, Father's Day; Mother's Day; employee appreciation day gifts. The perfect Christmas stocking stuffer; graduation.