When it comes to choosing jewelry, you can't design a better and more meaningful way than with personal images and inscriptions. Custom Men Necklace by Rostozzi Art is hand stamped for your customization on one or both sides of the copper disk with any inscription, date, initial letter. It is an excellent idea as a gift for boyfriends outdoors in their lives that bond them together through anything they want engraved in metal.
Dress up your man's neck this year with something special-an copper necklace purposefully adorned with his initials alone!
These Custom Men Necklace by Rostozzi Art are thick copper washers on strong nylon cord; you can wear them for many years and they will continue to look nice no matter how much you use or abuse them – they come in a few colors what make it customizable to your style. They were made with an artisanal process, but now with hand-made creations of artisans like the ones at Rostozzi Art Studio; these contemporary pieces of jewelry serve as reminders of time spent together or shared memories of loved ones past.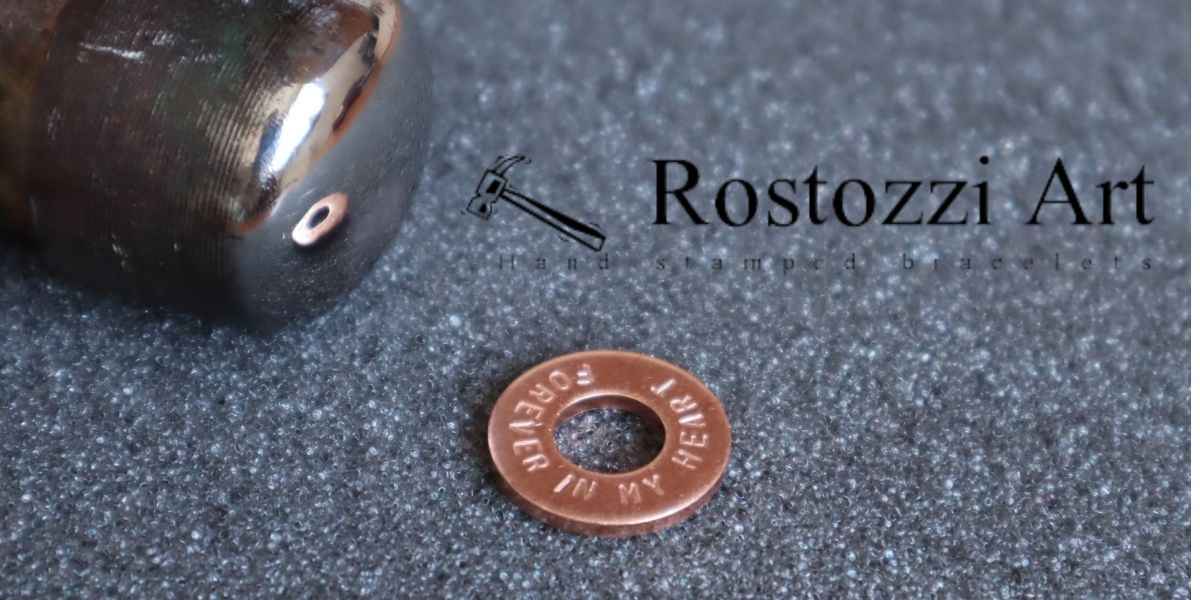 Custom Men Necklace – a beautiful and meaningful present to commemorate a loved one for a lifetime. Engrave your custom engraved necklace with any message, date, initials or name you want on the free form text side of the copper washer. Celebrate anniversaries, birthdays or just because someone is special in your life!
Wear this necklace as a sentimental reminder of your loved ones and precious memories, or give it to someone else as the perfect personal gift.
Don't let those special moments go by- preserve them forever!
Women will love giving a uniquely-designed custom men necklace to their special guy. One side of the copper isher has been textured with "her" initial, while his name is on the other side. This men's necklace also shows off its darkening over time – signifying heirloom quality and long lasting flavor!
Necklace for Him:
Men's Jewelry for When He Has Everything Else.
The Guys Can Get A Piece Of The Action Too.