CUSTOM DATE INITIAL LEATHER BRACELET
This is the perfect gift for that person who has it all or may not even know what they want. The Custom Date Initial leather Bracelet by Rostozzi Art Studio can be customized with any name and date you would like to get your custom engraved on! It's also great for anniversaries, wedding dates, birthdays – the list goes on. Keep track of important days in a discreet yet stylish way with this beautiful bracelet.
Sometimes, the best things in life come in small packages. Just like with this custom leather bracelet that features your or your partner's initials.
This 3rd Anniversary date leather bracelet is just as much a gift for you to keep affection on a wrist or purse, as it is a thoughtful way of showing love and devotion from you to your significant other, making these personalized bracelets perfect for any day where fireworks might not be an option!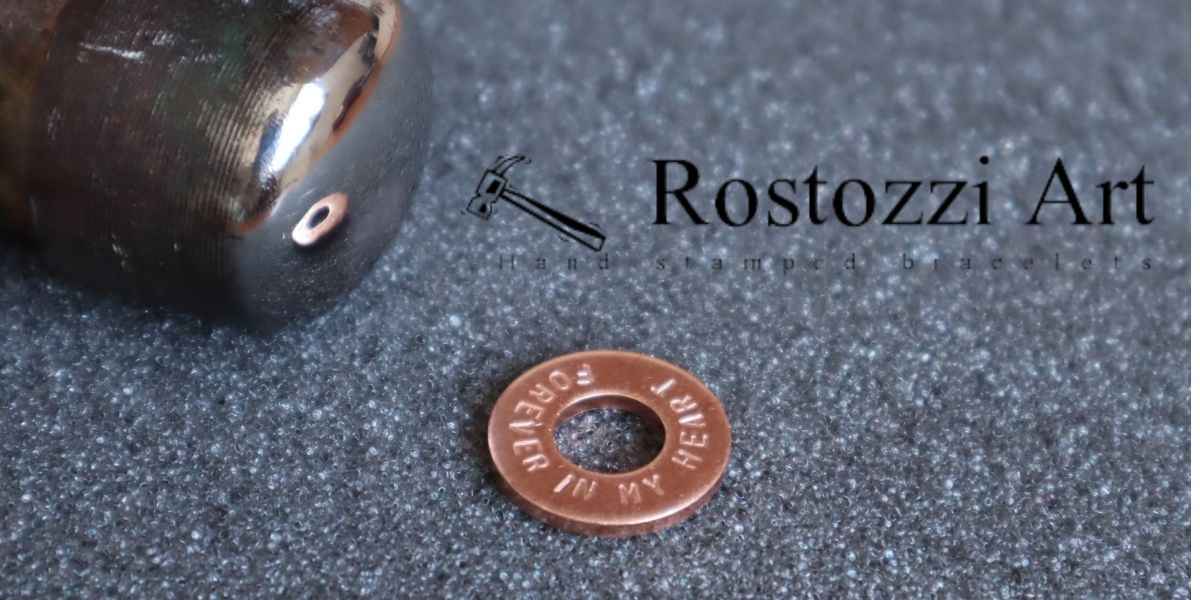 The couple name can also make the perfect wedding gag gift; everyone remembers their momentous knot-tying occasion forever after all. These beautiful gifts are handmade by me and hand stamped (no two bracelets are exactly alike).
Each of our Bracelet may differ slightly depending on different styles.
You are a lucky, lucky person! You and your partner just celebrated one of the best days of your lives by getting married. It's been 3 whole years since you said "I Do."
Each year, on this day that will now hold so much meaning to you both – anniversaries come and go but anniversaries with your spouse will always be different than any other ones before or after – we want to give you something special. Something meaningful. Something commemorated for future celebrations; a date that only belongs to two people in love once it is engraved on these bracelets.
Made from natural cowhide leather, Rostozzi Art Studio proudly makes each leather bracelet- customizing them not just with names (or initials
The Custom Date Initial leather Bracelet by Rostozzi Art Studio is the perfect anniversary gift for couples. This 3rd Anniversary Date leather Bracelet for Women and Men are our latest release to celebrate this special moment in time when a couple remembers how love started and feelings were mutual with that first date. It also makes a great wedding date gift or any other type of celebration where one needs to remember those few important dates to remember for the rest of their life. These bracelets come handmade from natural cowhide leather I hand stamp and dye myself, held together with
You can celebrate one of the most important days in your relationship with a 3rd Anniversary Date leather Bracelet by Rostozzi Art Studio.
Celebrate the love and commitment you share with an exquisite custom date and initial bracelet made from premium leather that is dyed all natural colors and stamped using my proprietary method. This artisan piece brings memories back to life, making it perfect for wild adventures together during this significant time!