CUSTOM BRACELET WITH ANGEL WINGS
Every day we're reminded to never forget our loved ones who have passed on, and now you can continue to carry them with you as a guardian angel. This lovely handmade bracelet is designed to represent those who've helped guide us through all the obstacles in life as protectors and as positive energies, like an angel's wings around your wrist. Whether it's for Son or Dad, Mom or Grandma – this personalized washer bracelet will last for decades and be something that wearers cherish forever!
We like to think of our dead parents as guardian angels. Polish this copper bracelet any time you feel your loved one watching over you.
A mother's or daddy's arms are always open, even after they have passed away. When she was still alive, my mom would always ask if Angels were able to watch us from Heaven when we had bad days on Earth. The idea that someone was always with me gave me some comfort during the hardest times in my life…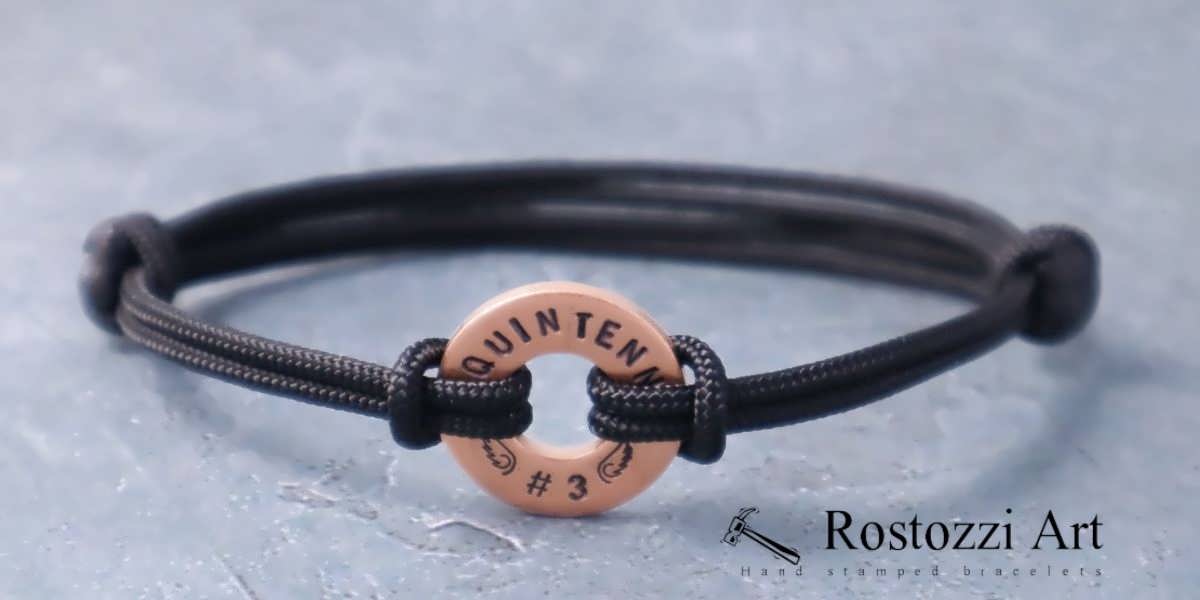 Feeling lost without your loved ones by your side? This bracelet with Angel wings may be just what you need to remind you of their footprints in life. The metallic copper washer with an image of angel's wings offers protection and comfort; it is adorned on a strong nylon cord that can be adjusted to the wearer's wrist size.
This hand-stamped piece can wear well for decades, darkening over time like any noble metal would! Give yourself something timeless, personalized, and simply poetic this holiday season; order our Bracelet with Angel wings today.
We create something simple and touching, to be worn for decades.
Someone you love so much they are always on your mind? Maybe you lost them through death–but they still watch over you daily This bracelet is for my mother/father/loved one or me! Whether we're young-or just getting older.