CUSTOM BOYFRIEND AND GIRLFRIEND BRACELETS
Girlfriend and boyfriends, get two bracelets to wear together! The strong nylon cord is adjustable for size so each wrist can be properly sized. One or both sides text that lasts a lifetime!
The "Personalized Boyfriend and Girlfriend" copper bracelets are the perfect way to commemorate your love. They make a great gift that can be used for decades! It is customizable with any inscription you choose, from dates and initials to full names. Men and women will love this fashionable personalized bracelet that's adjustable.
If you can't find the right words to say what's in your heart, our Personalized Boyfriend and Girlfriend Bracelets are just for you.
Dating is hard enough- give your significant other a wearable reminder of the bond between you. If he or she already has one, it'll be much easier for him or her know how much this means to them! Plus, they're pretty handy when deciding if someone wants them as their lover! No more games with guessing who likes who anymore- everyone will be wearing these symbols on their wrist of love as an insider hint to all others.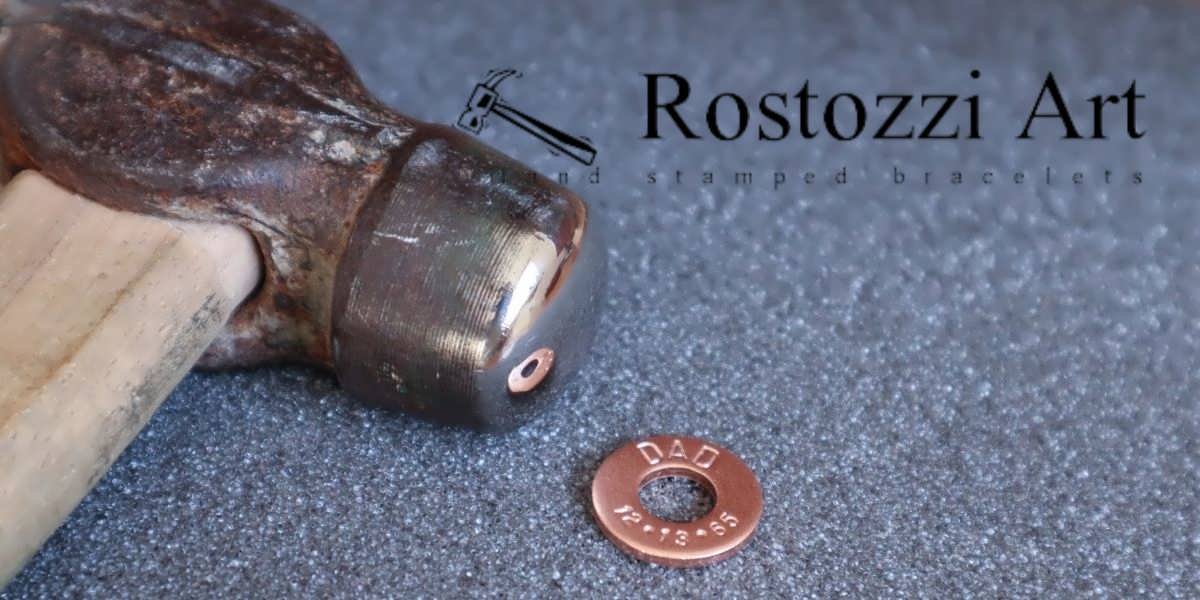 Buy today and have made specially so that only our studio does this design; the best quality at the best cost possible.
You will be hooked by the easy cuteness of these bracelets. Dress them up or dress them down, the possibilities are endless! With a beautiful copper washer that is hand stamped with your design on it and can fit any size wrist perfectly, these bracelets don't need to take long to wear in for they're comfortable from day 1. The darkening patina of this metal adds an earthy touch to classic pieces.
Whoever you are romantically involved with deserves one too so grab yours today!
Imagine sweet, romantic memories with your significant other. There is no better way to do this than by wearing matching bracelets! Our custom-designed Boyfriend and Girlfriend Bracelet can be written any inscription, dates, initials, name; designed for men and women alike; the perfect gift for couples in long distance relationships too! Whether it's New Years or Mother's Day; Father's Day or Valentines Day; Thanksgiving or Christmas; no couple will ever forget when they received their gifts from Rostozzi Art Studio.
Giving these two a bracelets is a powerful symbol of love and commitment. You can customize your text to be romantic, sweet, or even punny – they have so many different message options! This boyfriend and girlfriend bracelet is made from durable copper on a strong nylon cord for everyday wear. A perfect gift for the one you adore.
Persuasive, Lovely boyfriend and girlfriend's bracelets.
What is more precious than the sentiment of love? This gift might be trumped only by the fact that these beautiful bracelets can be worn over decades. If you're looking for an unpretentious gift perfect for any occasion then this isn't just tender but affordable too -a great anniversary, Christmas or birthday gift. It also could make a great "just because" present.
Your favorite boyfriend or girlfriend will feel really special when you present them with this beautiful gift. They can wear it for all their moments, whether they are happy, sad, bored in the office, or celebrating a birthday party at home with friends! It's such a thoughtful gift and we know he/she will love it so much more because obviously you care enough about them to get something personal like this!
The Boyfriend and Girlfriend Bracelets is a great gift for two.