3RD ANNIVERSARY LEATHER BRACELET
3rd Anniversary leather bracelet by Rostozzi Art Studio is a thoughtful and sentimental wedding gift for the man or woman who has just married. It can be engraved with any inscription, date, initials, name etc to commemorate this special occasion. Beautiful artwork and available in both simple and laconic minimalist styles!
3rd Anniversary leather bracelet by Rostozzi Art Studio is a sophisticated and elegant way of celebrating your happy union.
This item will last for decades because it is made out of natural cowhide that I hand dye myself with all vegetable-dyed materials – eco-friendly – and attached to heavy duty hardware. Each piece is stamped by me personally to ensure perfection and excellent quality. Order today!
Celebrate your 3rd anniversary and create a personalized, unique one-of-a-kind 3rd anniversary leather bracelet for him and her.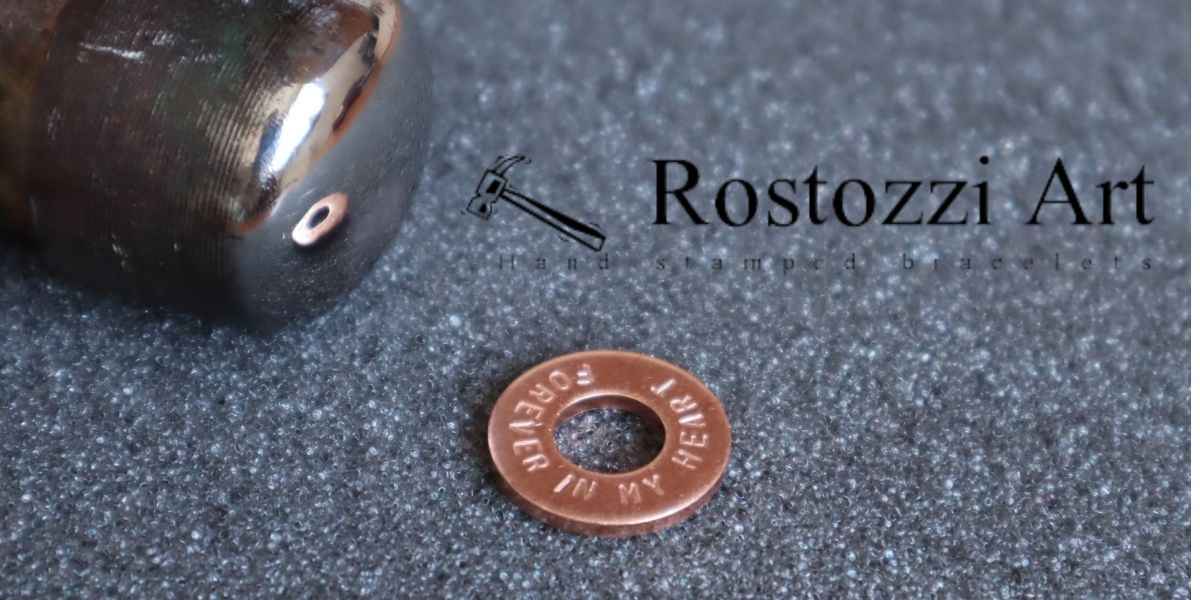 Handmade and hand stamped with lead free dyes by the designer themselves, show how much you care with this beautiful bracelet to wear on your wrist for many decades to come.
A message of love right on your wrist! An ideal 3rd Anniversary Gift to say 'I Love You'.
Choose any text from having nothing at all -to texts that are full of personality. Tell me what date you're celebrating – I will make it happen in person or remotely!
Your spouse has been with you for three years, so why not pick out the best present ever for this milestone occasion. This is an enduring treasure that will last two decades—and should be cherished by both of you! Our handmade leather bracelet is made of natural cowhide leather stamped and dyed by hand then riveted together to give it a lasting quality. The meticulous workmanship will make your wife or husband feel special while expressing your gratitude in simple eloquence. Ordering the inscription on either side lets them know how much they mean to you during these days where love is celebrated. Get ready for many more anniversaries together with this commemorative wristband!
Husband, Wife, 3rd Anniversary present for him and her; Created with natural cowhide leather that is hand dyed by the artist to create something simple but lasting.
Hand stamping creates an artisan look while adding meaning. Fine quality hardware secures your bracelet until you are ready to trade it in for something new. Personalize your gift recipient's present with any inscription of love or sentiment they desire!
3rd anniversary leather bracelet with a personalized text to celebrate your third year of marriage. This is a perfect stocking stuffer or wedding gift for the couple who has been together for three years and who feels the need to recognize the completion of their first big milestone. The minimalist style takes on a laconic tone that does not overcomplicate what they have done so far, but instead celebrates their time together through a simple accessory that can be worn consistently for decades into retirement.
Leave it to Rostozzi Art Studio, home of all high quality handmade items, to create an excellent product that will last much longer than any other generic jewelry you buy at our mall stores.