SIMPLE AND TOUCHING THINGS
Personalized Memorial and Sympathy Gifts.
HANDCRAFTED
Featured Categories
Wonderful handmade memorable gifts from Rostozzi Art studio. Personalized bracelets for men and women. Customizable copper key chains. Leather goods. In each product, we preserve the memory and your feelings.
HANDCRAFTED
Best Seller Product
Custom Memorial Gifts, Personalized Sympathy Gifts for Loss. Embrace your memories with a personalized memorial bracelet in copper.
PERSONALIZED MEMORIAL GIFTS
Death is inevitable, but many people don't know what to do when it happens.
Studio Rostozzi Art specializes in custom memorial gifts that are perfect for expressing sympathy and remembrance. The studio handcrafts all of their products with the utmost care to make sure they have a lasting impact on those who receive them. If you're looking for sympathy gift ideas or bereavement gift ideas, be sure to consult Studio Rostozzi Art's selection of customizable crafts!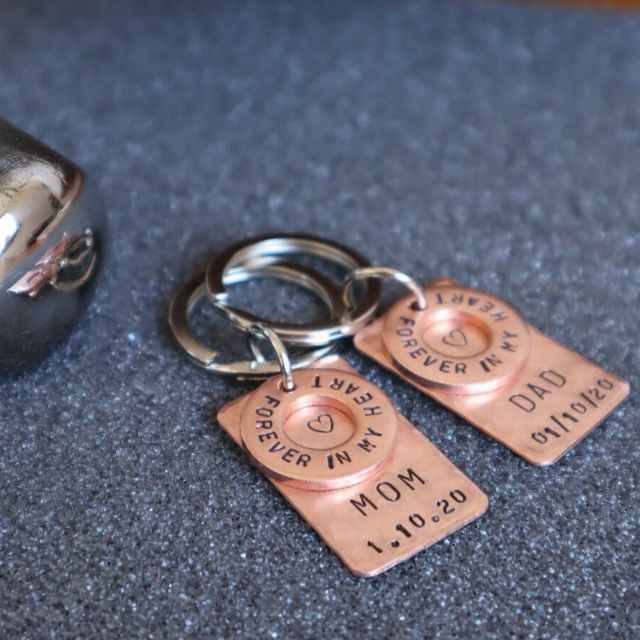 DISCOVER ROSTOZZI ART STUDIO
We preserve memories in each product we create.
At Studio Rostozzi Art, we create custom sympathy gifts that will help you celebrate your loved one's life while recognising their final contribution. Let us be a part of this difficult time for you and provide you with an artful way to commemorate the life they've lived.
That's why we're here at ROSTOZZI ART with our beautifully designed custom-made sympathy gifts for your grieving friend or family member to purchase online as their own personalized memorial keepsakes in remembrance of their life – and maybe even yours, too!
Specializing in quality personalized sympathy gifts for clients facing a difficult loss.
Express your condolences with a beautiful personalized sympathy gift.
HANDCRAFTED
Top Rated Product
Personalized memorial gifts and sympathy gift ideas from Rostozzi Art. Remembering your loved ones is important, so we work with you to create a beautiful keepsake that will last forever.
CARE OF LEATHER THINGS
Interesting to Know
Taking care of leather goods is easier than you think…
ROSTOZZI ART STUDIO
Designer Bracelets
Studio Rostozzi Art offers unique and bespoke personalised memorial gifts for the remembrance of the loved ones. Personalized Memorial Gifts are one way of celebrating their life with a memorial gift that speaks to who they were every day of their lives.
The perfect Memorial Gift for your friends or family members, Studio Rostozzi Art offer unqiue personalized gifts that has been designed speciallly for them. Use your memories, inspirations and words.
Personalized Memorial Gifts are one way to say goodbye to someone whose life touched yours. In addition, these personalized memorial gifts make a great keepsake for a new motherl or someone who has lost their loved one. These custom art pieces are created by Rostozzi Art Studio and can be featured with the person's name and favorite color- allowing you to capture all of the positive memories surrounding that individual.
Personal reminders that we will always love and cherish them even from miles away.
When someone passes, it can be hard to decide what type of gift would be appropriate. When the time comes to come up with a sympathy gift for a friend or loved one in mourning, let Studio Rostozzi Art provide the perfect personalized art piece for your occasion. A touching and thoughtful gesture, this splendor is not easily forgotten by those left behind to grieve.